With FileCloud you can share with your customers everything you want directly from the editor. You upload them from the back office and deliver them to the editor.
Backoffice

Editor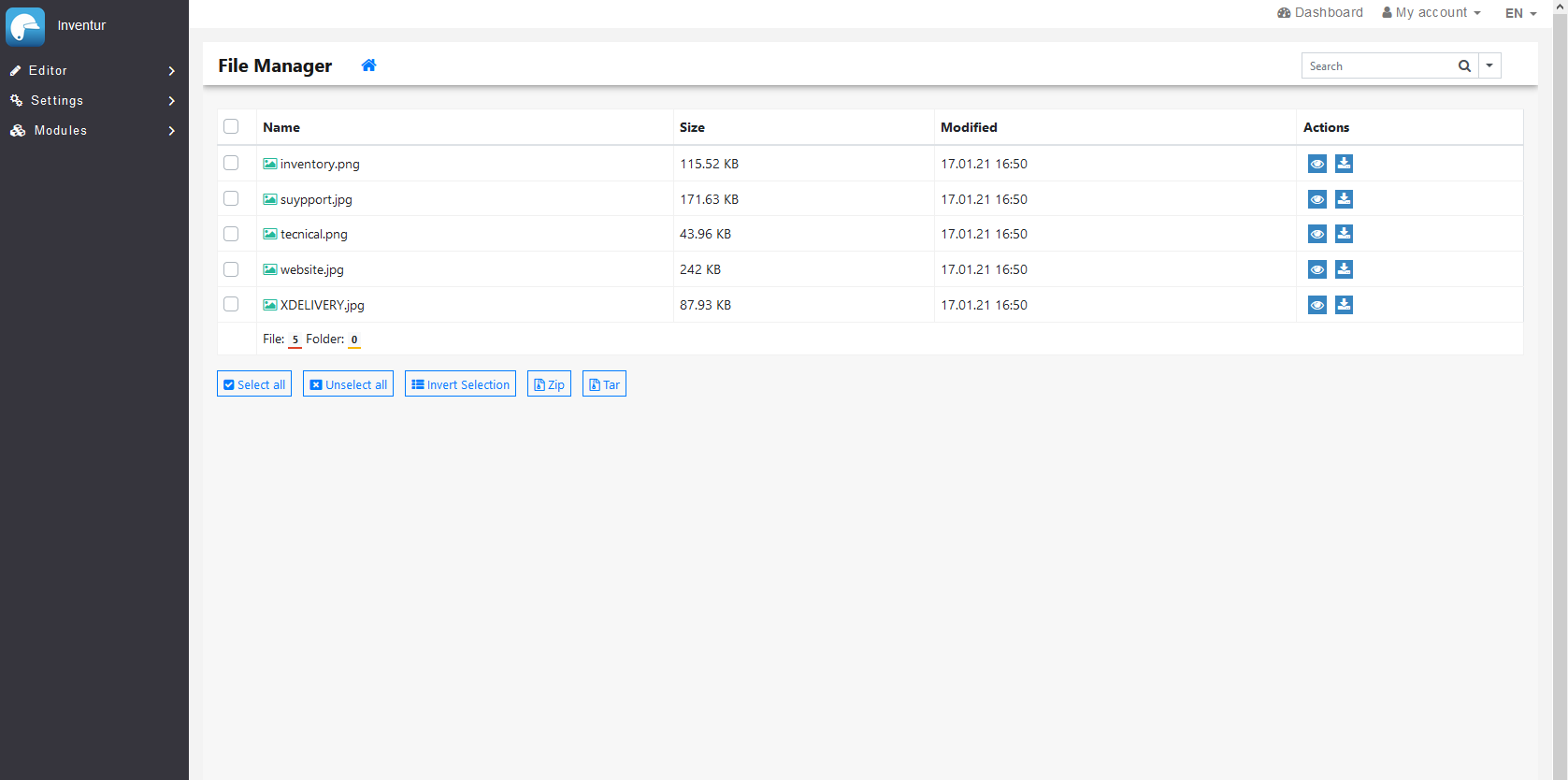 Demo: https://sae.appteam.it
Informazioni sul venditore
Nome del negozio:

Appteam

Venditore:

Appteam
Indirizzo: Via per Supersano
73049
Ruffano
LECCE
Nessuna recensione trovata!